Sprint Triathlons in United Kingdom
Sprint Triathlons include a 750m swim, a 20k cycle, and a 5k run. Sprints are often part of bigger triathlon festivals, and are popular for their scenic surroundings and entertaining atmospheres.
More United Kingdom Sprint Triathlons
Can't find an event?

Let us know the name and we'll add it as fast as possible.
We're talking Usain Bolt fast.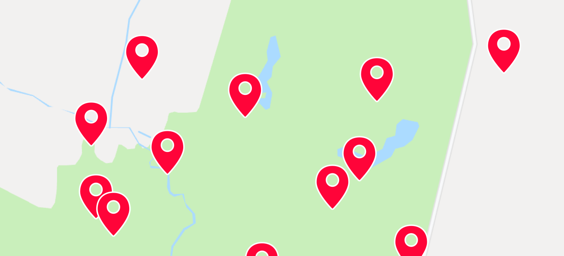 View Map
Why book with Let's Do This
We're #1 for customer satisfaction
Official booking partner

Best price guarantee

Free cancellation protection
More United Kingdom Sprint Triathlons
About Sprint Triathlons in the UK
The Sprint Triathlon consists of a 750m swim, 20k cycle and 5k run, making it the second shortest standard triathlon distance. It's a great event for newbies to get to grips with the discipline and for the experienced to kickstart a season, making it one of the most popular triathlon categories in the UK. These shorter events can sometimes include indoor sections, especially for the swim, which means they can take place all year round.
It's a good idea to be aware of the specific rules regarding equipment for any triathlon you enter. Depending on the conditions, different equipment can become mandatory for a race. We've put together a list of the essential items for any triathlon on our blog to help you get started.
What are the best Sprint Triathlons?
The Blenheim Palace Triathlon weekend is a great example of an event that focuses on the Sprint and Super-Sprint formats (in a truly stunning setting). In keeping with the regal settings, the Royal Windsor Triathlon offers both an Olympic distance and Sprint that is very well reviewed by our users.
Finally, the Deva Divas Sprint Triathlon has won much praise for its great atmosphere and route, but unlucky for the boys, as it's women only.
What is the average time to complete a sprint triathlon?
For an amateur, especially if it's your first time, anything under an hour and a half can be considered a good time. More experienced athletes might try to push for one hour and fifteen minutes or under. The top professionals expect to win races by coming in under the one hour mark.
How long should I train for a sprint triathlon?
Starting from scratch, but with a decent base fitness level, we'd recommend that you consider following our eight week training plan. This will help you to be as competitive as you'd like come race day. After you've completed a couple of these events, you might want to consider testing yourself with an Olympic Triathlon.