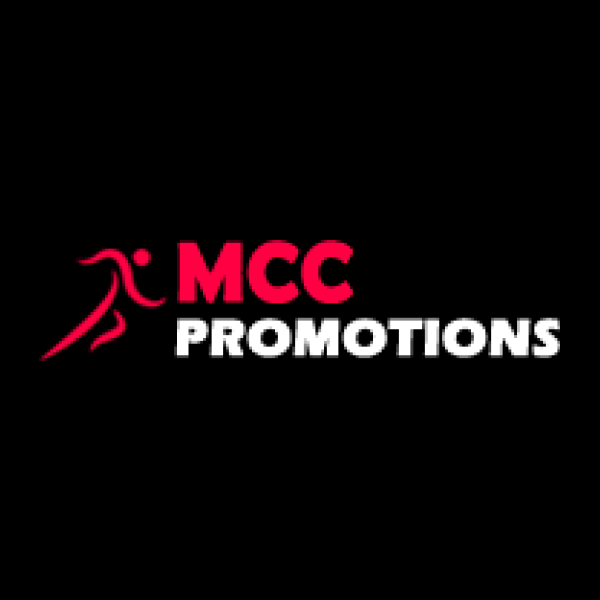 About
A flat track course throughout makes this race a great PB course. Being so flat makes it accessible for runners of all standards. Come for a scenic parkland trail and earn your finisher's medal.
Sun, 26 Feb 2023
View logistics
Exeter, United Kingdom
View location
2.5
(11 Reviews)
All reviews
Perks of booking with Let's Do This
We're #1 in customer satisfaction -
The event experience
📣
Atmosphere
Based on 554 participants
💨
Elevation
<5m elevation gain per km
Invite friends, earn credit
After booking your event, invite your friends to join you and you'll get $10 credit if they make it their first Let's Do This booking.
Where and when
Location
Clip n Climb Exeter, Exeter EX2 8AX, UK
Start times
Races summary
Here's what races are available for Exeter 10k
Route information
Terrain: Paths / Field
Course-type: Out-and-back
The course consists of 2 out-and-back laps of the Riverside Valley Park. The run takes in the historic Quayside, one of the most attractive areas of the city. The terrain is a mix of pathways and parkland.
Course records:
Men - 33:15
Women - 37:50
What's included
Finisher's Medal
Chip-timed results
Trophies for the top 3 runners
Refreshment stations
Marshalled Course
First Aid Station
Bag drop
How to get there
Clip n Climb Exeter, Exeter EX2 8AX, UK
Get full directions
Parking
There will be plenty of free parking, at the Devon County Council Car Park which is located 10 minutes away from the event.
By Train
Exeter St Thomas Station is 0.5 miles or a 10-minute walk from Clip n Climb.
Event day logistics
10:00 10k starts
You are advised to arrive at least 45 minutes prior to the start of the race in order to collect your race number, drop your bag and warm up.
Registration
Registration will be located at Clip n Climb. Marshals will be able to direct you to the nearby start line.
Water stations
There will be water stations on the course for participants to use.
Facilities
There will be changing and toilet facilities available at the event location.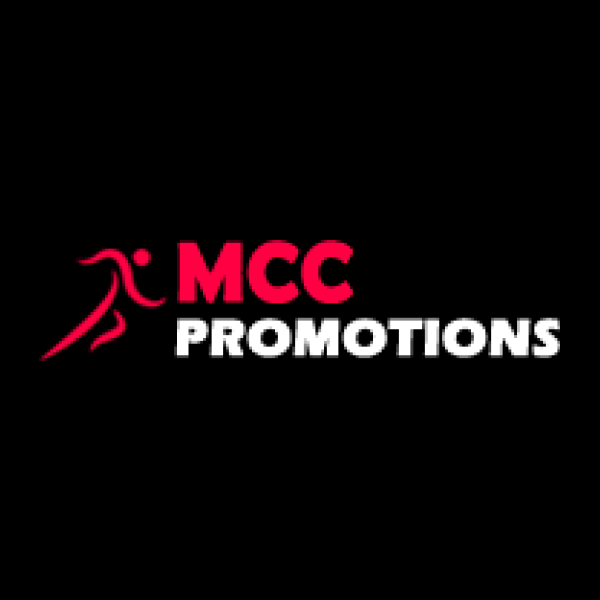 MCC Promotions
MCC Promotions have acted as sports consultants on over 100 televised boxing shows, with SKY TV's popular Friday Night Fight Shows, many sportswear brands, BP, and many sports clubs throughout the UK. The MCC Promotions 10K Run Series has proved a great success in recent years attracting over 10,000 runners each year throughout the UK.
View more MCC Promotions events
Spectator Info
There is no fee for spectators at this event.
The course is lapped so this is a good event for spectators to view runners.
FAQ's
Will there first aid onsite at the Exeter 10k?
There will be a medical time at the event incase any problems arise.
What do Exeter 10k finisher's receive?
All finisher's will receive a unique medal and the Top 3 runners will win themselves trophies.
When can I access results from the Exeter 10k?
All race results will be provided after the race as well as published onto the organisers website.
Is there somewhere I can change at the Exeter 10k?
Yes, there will be changing and toilet facilities at the event.
Reviews
Hilarious is the only way to describe it. A shambles from start to finish… Awful organisation and a joke route.
I wish I had read the reviews for the previous race. Bad communication, start line not where they said. We where told by snother confused runner where it was. Course not closed to public so dogs, kids, bikes etc all over a canal toe path. You weren't timed by chips as advertised, the 'bag drop' was the floor at the start. A bloke just shouted 5,4,3,2,1 go! Really quickly. 😆. Finally even though the race had been retimed from months ago only some of the medals had been engraved. I mean, there were only about 60 people racing on the day and apparently more than half hadn't turned up so why wouldn't there be enough engraved medals. I would not run at this companies events again. Every felt ripped off.
Organisers sent everyone to the wrong destination for registration, lots of stranded runners who didn't get to the start, no marshalls sent to redirect people. Registration was a long distance away (over 1km) and was simply 2 people at a desk, which could have been set up anywhere. Borderline shambolic. No chip timing. No secure bag drop,Course is a simple out and back with a loop, nice and safe for beginners. Supplied with water at the mid point which was appreciated. Volunteers helping direct you the correct route. Nice medal to finish. 2021 event only saved by the good weather.
This is a great course and a fun event let down badly by poor organisation: the confirmation email sent us to the wrong start place and we ended up having to run the mile or so to the actual start. Helpfully the race was delayed by 15 mins but still, this was a silly error which should have been easily avoidable with a bit more care. Also the finish line is at a busy place along the quay which is also very narrow, all of which made it quite perilous at the finish line dodging dogs and cyclists.
Dreadful as per the complaint email I have sent you. Unprofessional organiser. Late starting. Wrong starting location given on race page leading to lots of competitors being late having gone to the wrong place. No chips or t-shirt despite it being listed as having them. Bag drop was an unattended carrier bag. Some of the medals had the wrong event name on them. Avoid events hosted by MCC Promotions at all costs.
This is a family friendly route with stunning scenery along the river. Although it is a flat route, there was barely any room with returning runners looping back on the same side of the pavement, as well as cyclists and dog walkers. The organisation was absolutely terrible. Half of us were told in our confirmation emails the start time was 10am, while the other half were told 10:30am. I arrived at 9:55 hoping to warm up and meet my family before a 10:30 start. At 9:58am I was told that the race starts in 2 minutes! I had to rush to the start line where a few hundred of us squeezed onto a muddy grass area to start. On our arrival back to the finish line, we had to search for the medal collection area (that was also poorly organised) where the bloke dropped my medal into the mud before handing it to me (with no apology). Further, when my family arrived closer to 10:30 (as expected) they politely asked where the start line was to be told that 'it doesn't matter, they'll be on their way back by now!". I would still recommend the route (easy for beginners), and hope that the poor organisation was a one-off!
I don't wish to be unfair, it can't be easy to set up a race like this and it is all too easy to criticise from afar in complete anonymity .. First, I enjoyed my run - I usually do and that is why I race, however I was disappointed for a number of reasons... Race numbers were not posted in advance, we had to queue for them in a quite chaotic way inside the climbing centre pre-race. This is time I want to spend preparing for my run. The race route was changed only a week before the event with no route map made available so I was unable to plan my run. There were no additional toilets at the venue so the inevitable queues for the loos were lengthy. The route itself took place on the canal/river path in a double loop. The path itself was narrow and the out lap and return lap was on the same path so the situation emerged that there were runners on the return leg running against runners on their out lap and on the second loop this included runners being lapped as well as the general public/bikes/dogs/prams and the whole thing became very congested for a short period - inevitably this affected finishing times. The race medal was generic, cheap looking, and not branded for the specific event as was the t shirt which was a cotton tee and not a commemorative tech shirt. The published results did not specify categories so I don't know how I got on in comparison to others in mybage group. The most laughable bit for me was I received an email 5 days before the event congratulating me on my run!! Like I said at the start of this, it can't be easy to set these things up, but my message to the organisers is - you could have done better. Thanks anyway.
flat course all the way and in a lovely setting but was a bit of a bun fight at times when there were two overlapping runner groups, cyclists and dog walkers all trying to use the same narrow paths.
Completely flat route, no hills at all. Runs along the river and back twice. Sad to see it was still open to cyclists and walkers with dogs on leads, and there was a lot of them!! Cyclists constantly cut me up and I was shouted at a few times to move. With runners running in both directions on a narrow canal path there simply isnt room for cyclists and walkers too. A real shame. I wont be doing this race again.
Was a friendly race. Check in was a bit chaotic and not enough toilets for that Pre-race wee!Limited signage for bag drop and race director could have done with a megaphone. Also would have been useful for the start line up to have been staggered so the faster runners were at the front.Medals were a bit naff and could have done with more drink stations.But there were plenty of marshals which is always a good thing