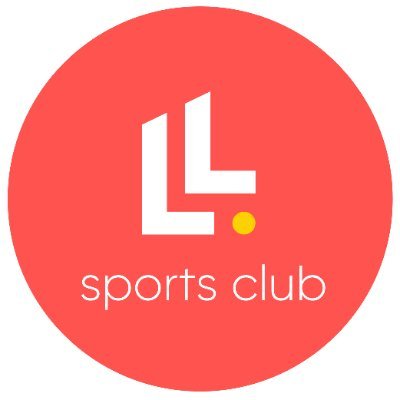 Event passed
See results and photos
About
Soak up the summer sun and take in the London sights during this 2 day triathlon festival. Participants will love the support of the 30,000 strong crowds along the course and, for an extra challenge, sign up for triathlons on both Saturday and Sunday. Come for the tech t-shirt and finisher's medal.
Olympic Relay Saturday, Sprint Saturday, Super Sprint Saturday, and 4 more
View races
Sat 7th Aug 2021
View logistics
London, United Kingdom
View location
4.5
(157 Reviews)
All reviews
Perks of booking with Let's Do This
The event experience
🎉
Atmosphere
Based on 10,000 participants
Where and when
Location
ExCeL London, Royal Victoria Dock, 1 Western Gateway, Royal Docks, London E16 1XL, UK
Start times
Olympic Relay Saturday:
TBC |
Super Sprint Saturday:
TBC |
Olympic Plus Sunday:
TBC |
Sprint Team Relay Saturday:
TBC
Races summary
Here's what races are available for The London Triathlon
Route information
This iconic central London event gives you an incredible opportunity to swim-bike-run on closed-roads through our amazing capital city.
All competitors will swim in the Royal Victoria Dock and run around the London Docklands, cheered on by the 30,000 strong crowd. The bike route varies depending on the distance, day and category you choose.
The infamous Olympic distance events on the Sunday have a bike route like no other! You can whizz past some of London's most infamous landmarks including the Tower of London, the London Eye and Big Ben.
What's included
Free Event Tech-T
Free event branded swim hat
Finisher's medal
Event race pack (inc race number, bike number, timing chip)
On-course nutrition
Post-event hydration
Training Guides
Timing service including tracking, text message, and online lookup
Stunning closed road course
How to get there
ExCeL London, Royal Victoria Dock, 1 Western Gateway, Royal Docks, London E16 1XL, UK
Get full directions
Address: Royal Victoria Dock, 1 Western Gateway, Royal Docks, London E16 1XL
By Car
ExCeL is accessed from the A13 but this will be particularly busy on race days because of the road closures in operation.
The A13 can be reached from central London, Blackwall and Rotherhithe Tunnels, the A406 North Circular, M25 and M11. ExCeL Parking is signed from both Gallions Reach roundabout (from the East) and Canning Town (from the West).
Please check for any weekend roadworks that may affect these routes.
*Be sure to plan your journey carefully, roads will be closed for racing during the weekend.*
Venue Parking
The West entrance to ExCeL has a 1.9m height restriction. Please navigate to the East entrance if you transport your bike on a roof rack or if you have a high or wide vehicle.
All parking at ExCeL is charged at a daily rate of £20 which is payable via Pay and Display tickets which are available for purchase within the car parks.
*Plan to arrive (at least) 90 minutes before your start time to avoid being late for your race.*
Public Transport
Nearest Stations are:
Canning Town (Jubilee Line) 1.6 miles from ExCeL.
Stratford 3.5 miles from ExCeL.
West Ham 1.8 miles from ExCeL.
Prince Regent DLR 0.1 miles from ExCeL.
Important Travel Information
Bikes are allowed on the DLR off-peak and at weekends but are limited to a maximum of two bikes per set of doors.
Due to these limitations, and in light of the number of competitors taking part in the triathlon over the weekend, we recommend that competitors with bicycles either cycle to the event or travel by car.
Event day logistics
Information on event day logistics including arrival times, kit checklists, start times and race information will be sent to all participants via email approximately 4 weeks before the event.
You must be 17 years old or over, as of the 31st December of the year you are competing, to compete in the main triathlon.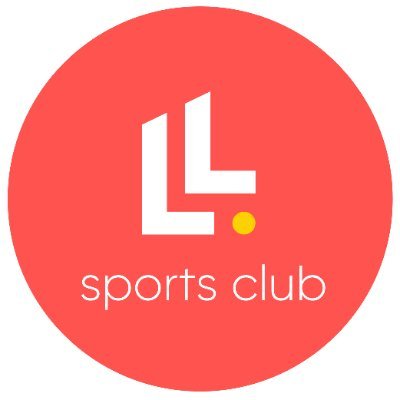 Limelight Sports Club
We share a passion for the active world. We believe in the power of sport to change behaviours, build communities and make a difference. We're for the first-timers, the fast-timers, the old-timers and the good-timers. We know this space better than anyone, yet we still learn something new each day. We're here with a purpose, for a purpose. We don't just talk about it. We just do it. We work and play as one team. Limelight Sports. Creating an active world. Together.
View more Limelight Sports Club events
Spectator Info
The London Triathlon is a great day out for both athletes & spectators!
Family and friend are always encouraged to come down, cheer on the triathletes & help create the incredible atmosphere London is famous for. Inside the ExCeL, you'll find a great selection of food & drink, a bar and exclusive deals from the event partners. It's completely free for all spectators to enter the ExCeL on the day.
Swim
Spectators can view the whole of the swim course from the dock edge, next to the start
pontoon. You can access the dock edge, via the stairs or lift located on the South side of the
main hall.
Bike
Either head towards the Aloft Hotel on the East side of the ExCeL, or behind the Fox Pub
underneath the walkway to Custom House on the West side of ExCeL, for the best view of
the bike course around the building.
Run
The East Car Park is the best place to grab a spot and watch the run from. With the charity cheer marquees, loud music and plenty going on, this area has an all-day party atmosphere. Triathletes need to complete laps of the run course, so this is a great spot to high-5 your loved ones a few times.
The Finish Line
As your athlete starts their final lap, it is suggested you make your way to the finish line– it's an electrifying atmosphere! Make sure you cheer as loud as you can as your athletes cross that all-important finish line.
Kit List
Security wristband (and Team Meeting Point wristband for relay teams)
Photo Identification (e.g. driver's licence, passport) to collect your timing chip
Race numbers correctly fixed to bike, helmet, and clothing (race belt recommended)
Wetsuit
Goggles (compulsory for the swim)
Towel
Bike
Bike Helmet
Bike Insurance (recommended but not compulsory)
Cycle shoes (if you have them)
Bike water bottle Running shoes Warm clothing for afterward
Energy Bar/Gels
GPS multi-sport watch
Wetsuit
The triathlon-specific wetsuits will not only keep you warm but will also help you swim faster as it provides you with extra buoyancy
Surf and shortie wetsuits are allowed, but these are totally different to a triathlon specific wetsuit, which is designed for open water swimming and fits like a second skin. You can hire or purchase a wetsuit for the event via the HUUB website (
https://huubdesign.com/
)
*You will be given a swim cap at Swim Assembly so no need to bring your own but googles are compulsory and aren't provided.
Bike
Fixed wheel bikes (bikes that use the pedals as a brake) are not permitted in the race. Your handlebars must not have bare open metal ends. Please obtain stoppers to plug them before coming to the race.
BTF referee bike checks can potentially stop you competing.
Bike Helmet
A bike helmet is compulsory.
Approved cycling safety helmets of ANSI Z90.4, SNELL B90, EN 1078 or an equivalent national standard must be worn by competitors. (NOTE: a CE mark is NOT an approval mark).
*Any helmet bought in recent years will comply but check for damage which would stop it protecting you properly.
Removal of Equipment
You will be able to remove your bike from Transition immediately after racing and you must remove your bike and equipment from Transition within 1.5 hours of finishing and prior to the venue closing times.
The organisers reserve the right to remove any equipment left in transition beyond the above times. The Support Team will check the bike number against the wristband number before it is released.
*One of the biggest issues post-event is caused by people taking the wrong wetsuit from Transition, please take a few seconds to check that you have your own wetsuit, most are black and look very similar.*
Drafting
Drafting is not allowed at the triathlon – anyone caught drafting outside of the Elite field will be disqualified from the event.
FAQ's
I have a disability can I still participate in The London Triathlon?
This is an all-inclusive event and Limelight Sports Club will do their utmost to accommodate participants with disabilities. Please contact their Customer Service Team,
[email protected]
with a description of your disability. It will be assessed and they will establish if it is possible to compete and what is required to make this feasible.
When will I find out my start time for The London Triathlon?
Start times and wave allocations will be sent out to you via email and and posted on the website around 2 weeks prior to the event.
When should I receive my race pack for The London Triathlon?
Your race pack will be ready and waiting for you to collect at the event, please check your email leading up to the event for your start time.
What is contained in my race pack for The London Triathlon?
Your race pack will contain your race information guide, race number, bike and helmet stickers, transition wristband, and your welcome letter with your wave start time. If any of the items listed above are missing please come to the Help Desk on the day of the event and our friendly customer service team can issue new items. You will receive your swim cap at Swim Assembly on the day of your race.
Do I need a wetsuit for The London Triathlon?
A wetsuit is compulsory and it is your responsibility to ensure you have one on race day. The wetsuit will not only keep you warm, but will also help you swim faster as it provides you with extra buoyancy. Wetsuits must be worn up to 25°C. Should the water temperature exceed 25°C wetsuits are not permitted and changes to the event may be made at the organisers discretion. Surf and shortie wetsuits are allowed, but these are totally different to a triathlon specific wetsuit, which is designed for swimming and fits like a second skin.
Can I listen to a personal music player whilst racing in The London Triathlon?
No, you will be unable to hear other competitors or the marshals when you are wearing one and consequently pose a threat to others.
How can I find out my finish time from The London Triathlon?
For instant results you can click on the website and click on the 'track my runner'. This will enable you to see all of your live results and compare them to other competitors. All results will be posted on the website at the end of each day of the event.
How do I buy a photograph of myself crossing the finishing line from The London Triathlon?
Marathon Photos are our official photographer for the event. Please go directly to their website to retrieve your photos and further information (https://www.marathon-photos.com/)
Who do I contact for lost property at The London Triathlon?
Please contact the event organisers via email,
[email protected]
, with a full description of the missing item and they will do their best to reunite you with the item.
Is water available during The London Triathlon?
Water will be handed out on the run course and at the finish line. There will be no water stations on the bike course – it is your responsibility to ensure that you have enough fluid to keep yourself hydrated on the bike leg.
Reviews
WD
Did the Olympic Sunday in 2019
It was my first time participating in a olympic distance triathlon and it was such an awesomeee experience!! Absolutely love it!!
K
Did the Super Sprint Saturday in 2019
It was my fourth super sprint race. amazing vibes and really well organised. Even swimming on the dock didn't feel that bad because of the great atmosphere. feedback to the organisers: please consider putting back the little carper in the transition area. It was really tough running with the cleats on, on the cement floor, during transitions.
SC
Did the Olympic Relay Saturday in 2019
All very good from a competitors point of view. The only gripe was from my supporters who said it was not easy to find their way outside to see the bike and run (swim was easy)
CR
Did the Olympic Relay Saturday in 2019
It was definitely down from previous years, less stalls and things to do, for athletes the domes that were at the finish the last 2 years were missed this year, nowhere for me to check my time as I finished!
KF
Did the Olympic Relay Saturday in 2019
Great tri but needed more to fill the hall. The tent at the beginning was like a green house in the heat. It was the first year you did this, I'd rather just have a small pen area. Bike ride is good but the run atmosphere is better.
Did the Olympic Sunday in 2019
I've just done my 14th London Triathlon in a row and have already registered an interest for next year's event... it's become the point of reference for my fitness and thanks to the excellent course and organisation my 'must do' event each year.
CS
Did the Super Sprint Saturday in 2019
Fantastic organisation, enthusiastic crowd, brilliant atmosphere Stunning and scenic course with a great finish line
BS
Did the Sprint Saturday in 2019
Three years ago following an ankle operation I was told I would never run again! When a friend suggested I could take part in the London sprint Triathlon I couldn't resist it. It was the perfect race for a comeback with people on the course throughout the day I never felt I was left behind, the organisation and volunteers were absolutely outstanding, I would love to return to London next year! Best race I've ever done !
Did the Olympic Relay Saturday in 2019
I thought the organisation was incredible, this was my first triathlon so having it made really clear to me what I needed to was extremely helpful! I also found all the staff really helpful and welcoming which calmed my nerves. I will certainly be back next year to beat my time!
BS
Did the Olympic Sunday in 2019
I really enjoyed my first Olympic distance triathlon in my home town of London. Best thing is that you don't have to travel far and it's very well (!) organised with everything there what you need. Areas of improvement to me could be: 1. changing the swim course to be longer on the way out so you don't have to do that 'extra' distance at the end. Mentally I found that hard. 2. More music throughout the run course. I love music and it gives me a big boost but there were only 2 locations. 3. Compared to 2018 when I did the sprint on the Saturday there seemed to be less stalls and there was no free alcohol free erdinger at the end which I had been really looking forward to! And something good to end my review with: There was less zig zagging inside the excel on the run which was much appreciated and seemed closer to the distance it should be. Thanks and see you next year!
Ask a question
Find out more from members of the community who did the event last year, or those signed up.
Is your question about booking your place?
Recent Questions
kW
Considering my first ever tri. Have the tickets for the Sprint Saturday- standard entry already sold out? Sorry to be dim
SE
Hi there. Thanks for getting in touch. Just to let you know that you can still enter the Sprint Standard entry :-)
Event passed
See results and photos